"Which one is the cheapest harness?" This is one of the most frequently asked questions we get from the clients. To be honest, I feel quite confused every time someone throws this question at me, because it seems like there are lots of other questions missing, like the concerns about the function, the material, the country of origin, etc.
Price is undoubtedly important in decision making, whereas an improper harness could be just as useless as no harness. Here is a brief guide for the buyers who are intending to purchase safety harnesses. Please consider the following factors prior to the purchase.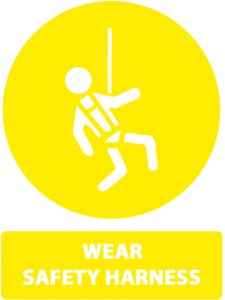 👉WHO is wearing it? – Although harnesses are adjustable to certain extent, they are not one-size-fits-all. Do refer to the size guide or try on the harness before buying. An unfitted harness is not only uncomfortable but also may fail to protect the user.
👉WHEN is it for? – For an one-time-only situation, the quality of the harness may not be the top priority. However, for a frequently used harness, quality and convenience are definitely the top concerns. A well-made harness is not only good in user experience, it is also more durable and comfortable.
👉WHAT is it for? – Different harnesses are there for different reasons. For example, for workers who are working near traffic, high visibility safety harnesses are able to reduce the risks of car accidents. For rope access work, multiple anchor points are essential for the workers to shift the position.
💰Advanced Harness 𝗡𝗢𝗪 𝗢𝗡 𝗦𝗔𝗟𝗘 – AK P30 HV > $46.4, U.P. $̶5̶8̶
💰The offer is valid till 31st Mar 2019, T&Cs apply
👷 Location: 53 Ubi Avenue 1 #05-13 Paya Ubi Industrial Park Singapore 408934
👷 Follow us on Facebook @akrobatpteltd
👷 Visit our website: https://akrobat.com.sg/